Solar PV Panel Specialists Based in London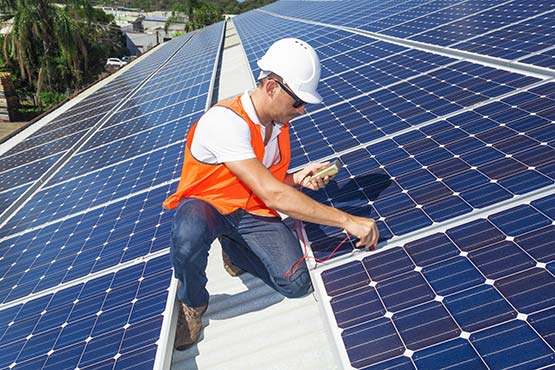 We are an experienced business who supply and install solar panels to our clients. We operate throughout London and the South East of England including Twickenham, Hounslow, Richmond, Weybridge and Hayes. We pride ourselves in being the best we can be and never letting our clients down.
We also believe that in this day and age how important it is to be green and save energy where you can and reduce the need for fossil fuels and your carbon emissions and one way is to install solar panels onto your roof. From the initial survey to installing the actual solar panels the whole process will be seamless and have as little disruption to the client's day as possible. The work would be carried out by experienced and qualified solar panel installers and they will be enjoying the reduction in electricity bills in no time.
We believe in that no job is too small or too big and will always treat our clients the same way no matter what the job is and have customers come back to use our services time after time! Our work is guaranteed and fully insured too for the client's peace of mind.
We believe in giving some free advice initially about the best course of action and then after the survey we will also carefully think through what the best course of action is before starting any job!