For All Your Roofing and Home Improvements Needs in the Hounslow Area
Building and Repairing Services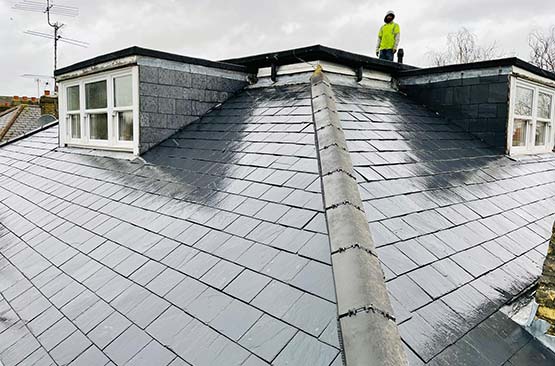 We are an experienced roofing company offering our clients the complete roofing package including repairs, new builds and maintenance. We offer professional roofing services, supplied by well-trained roofers who get the job done on time! We could be building a flat roof, repairing an existing one, tile, slate, chimney and lead work.
New Kitchens
The kitchen can be seen as most the important room in a property and has to be up to date and modern especially if you are looking to sell the place anytime soon. The kitchen is now an integral part of the social scene of the whole household instead of just being somewhere to cook in, these days people now spend time and socialise a lot more in the kitchen.
We can complete a whole redesign or just a refit depending on your needs and budget; we have the correct solution for your new luxury modern kitchen. We have on offer a comprehensive kitchen installation package that we can guide you through to work out what is the best to suit your needs and you will find our prices very competitive.
We believe in attention to detail and not finishing the job until the client is totally happy with the outcome. Our team of fully qualified and experienced kitchen installers will make sure that the job is done correctly so you can enjoy your new kitchen for many years to come.
Bathrooms Installed and Fitted
A favourite place for some and a luxury option is always a popular choice for many as it can be a great selling point if need be if you want move home. Our bathroom fitters are experienced and qualified in constructing and fitting luxury bathrooms and wet rooms in a timescale to suit our clients and at a very competitive price that we know they will be happy with. We are on hand to guide our clients through the whole process in building and fitting a new bathroom.
Extensions Built On To Your Home
If you are looking for some extra living space in your property either at the front, rear and side of the house then we can help bring that idea into a reality. We pride ourselves in being the best we can be and never letting our clients down and understand how stressful building work going on around the home can be and we will try and keep the disruption down to a minimum.
One reason for an extension is that you need that extra space due to the family growing and you don't want to move to another larger property with all the hassle that will entail.
Extensions to your home also in the long run are a great way to add value to your home, whilst still being in the comfort of your home that you have grown to love.
Attic Conversions
We offer a loft/attic conversion service for our clients and the addition to their house will be installed by high motivated and experienced professionals, who are trained to the highest standard and always put the customer`s needs first.
Professional Solar Panel Installers
We believe that in this day and age how important it is to be green and save energy where you can and reduce the need for fossil fuels and your carbon emissions and one way is to install solar panels onto your roof. From the initial survey to installing the actual solar panels the whole process will be seamless
---
We believe in that no job is too small or too big and will always treat our clients the same way no matter what the job is and have customers come back to use our services time after time! Our work is guaranteed and fully insured too for the client's peace of mind.