Roofing and Home Improvements Services for clients in the Richmond Area
Building and Repairing Services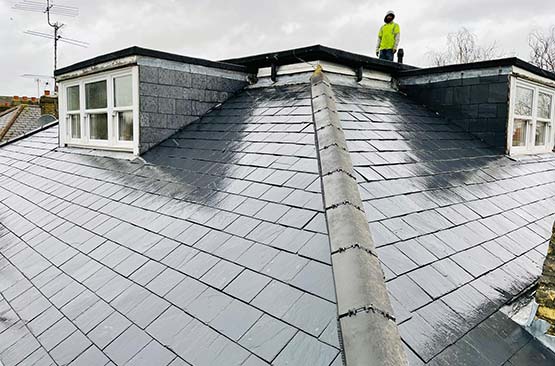 We at LI Roofing are a professional and well-qualified roofing and home improvement company operating out of our base in London, helping clients throughout the city and the South East of England. We are proud to say that we give our clients the complete package when it comes to improving their home including repairs, new builds and maintenance. Our well-trained roofers and builders are experienced and motivated and make sure they get the job done on time and right first time. Our roofing services include building a flat roof, repairing an existing one, tile, slate, chimney and lead work.
We are more than just roofers
Creating and Installing Luxury Kitchens
When you need a new kitchen then we are the company that can help you with your new kitchen installation. Whatever budget you have, we have a solution to cater for your needs and the results we know you will be pleased with. We offer a comprehensive kitchen building service at a price that we know will be second to none especially in terms of the quality and value for money.
The kitchen to many is the important room in the home and must to be up to date and modern, especially if you are looking to sell the place anytime soon. The kitchen is now an integral part of the social scene of the whole household instead of just being somewhere to cook in, these days people now spend time and socialise a lot more in the kitchen.
Installing and Fitting Deluxe Bathrooms
The bathroom is one of the rooms in the house that you should never neglect and have a modern and well fitted bathroom will always be a worthy investment, especially if the client is thinking of selling the house, our bathroom installers are professionally trained and ready to fit any luxury bathroom or wet room in a timescale to suit our clients and at a price that is second to none, especially when considering the quality of the work. We are always there to answer any questions the client may have while we are fitting their new bathroom.
Extensions Built On To Your Home
If you are looking for some extra living space in your property either at the front, rear and side of the house then we can help bring that idea into a reality. We pride ourselves in being the best we can be and never letting our clients down and understand how stressful building work going on around the home can be and we will try and keep the disruption down to a minimum.
One reason for an extension is that you need that extra space due to the family growing and you don't want to move to another larger property with all the hassle that will entail.
Extensions to your home also in the long run are a great way to add value to your home, whilst still being in the comfort of your home that you have grown to love.
Loft Conversions
We offer a loft/attic conversion service for our clients and the addition to their house will be installed by high motivated and experienced professionals, who are trained to the highest standard and always put the customer`s needs first.
Registered Solar Panel Installers
We know how important it is to be green and save energy and actively reduce the need for fossil fuels and hence reduce carbon emissions and one way to help is to install solar panels. We take care of the initial survey and installation and our clients can enjoy reductions in their energy bill in no time at all.
---
We believe in that no job is too small or too big and will always treat our clients the same way no matter what the job is and have customers come back to use our services time after time! Our work is guaranteed and fully insured too for the client's peace of mind.